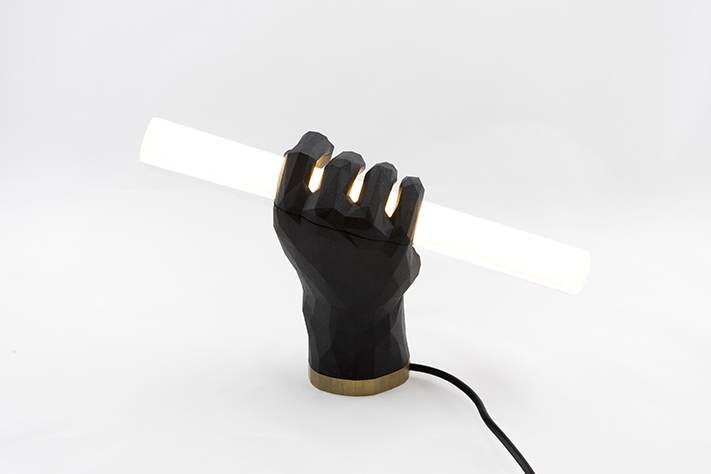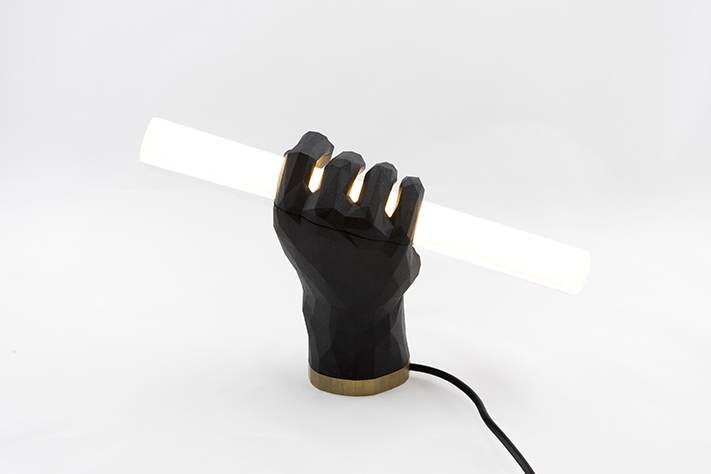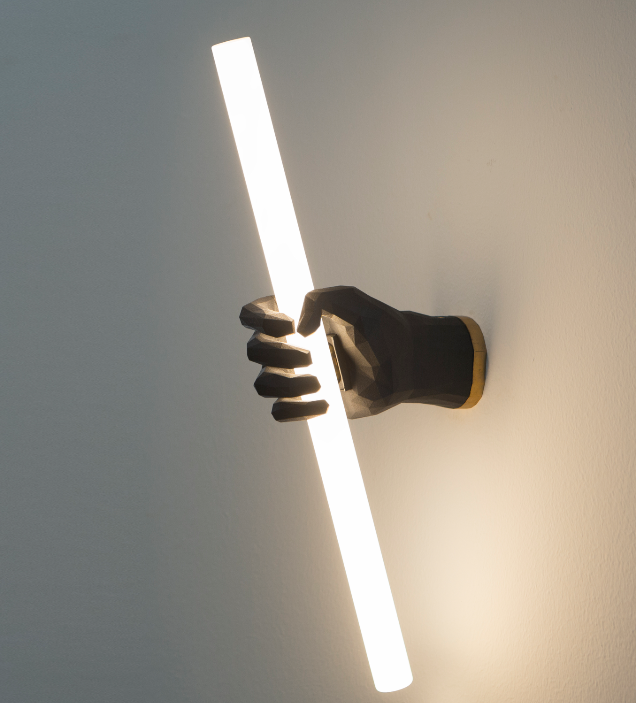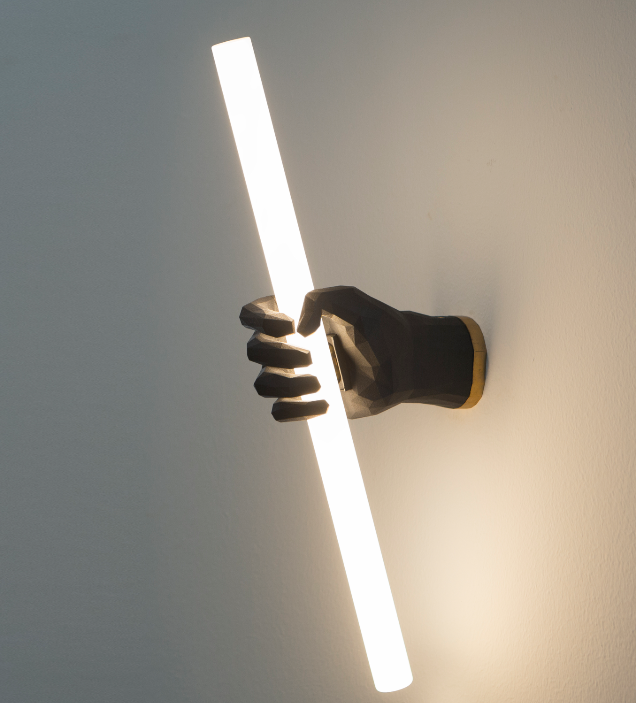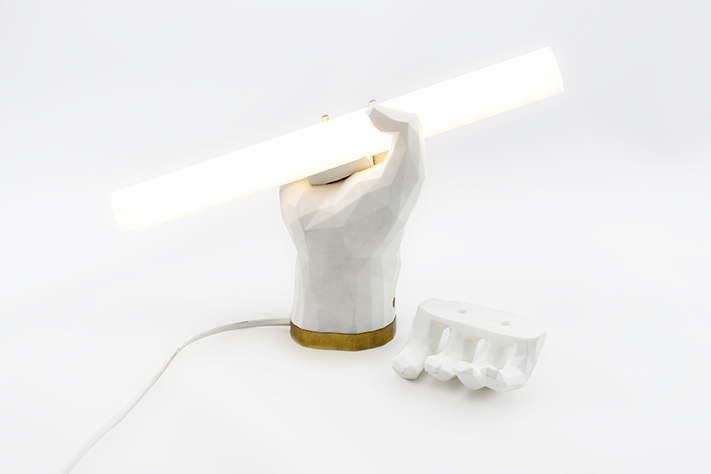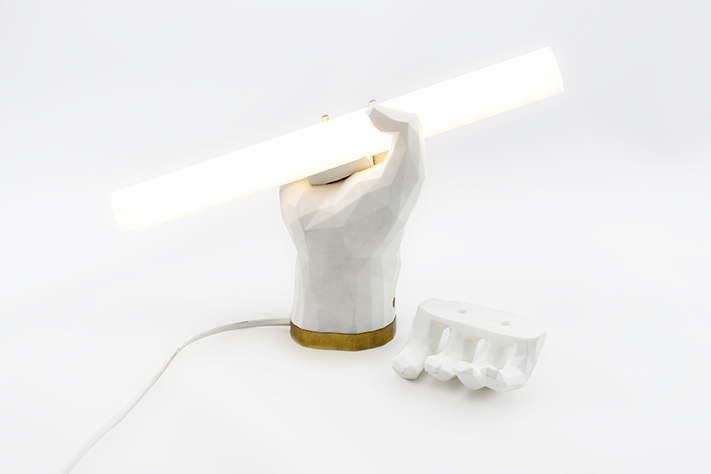 Puno
Puno is a table and/or wall light with character. The light stands triumphantly on a surface or hangs organically of a wall. A complicated, yet polygonally reduced hand structure complements the simplicity of the lighting tube. Thanks to 3D laser sintering, every finger is as stable as a whole arm. Puno isn't just light, Puno hands it over.
Weight 0,6 kg
Size 80 x 80 x 200 mm
€ 699,-
Note: Left or Right hand, Black or White. All lamps are handmade crafted at our happy valley studio in vienna.
Buy